Efficient cleaning solution for PCB electronic parts
Granbo electronics ultrasonic cleaner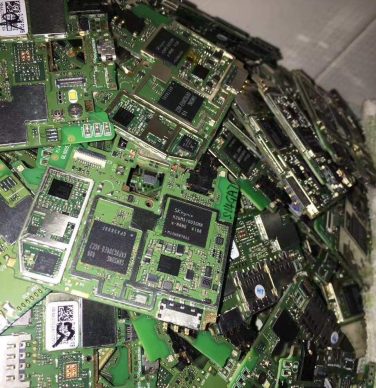 Circuit boards are also known as: ceramic circuit boards, circuit boards, PCB boards, etc. Circuit board is an essential accessory in modern electronic equipment, generally in large machinery or personal computers, communication base stations, cell phones, household appliances, electronic toys are used in circuit boards. Circuit boards are small in size and complex in structure, and many rosin, flux, dust, grease and other stains remain on their surfaces and crevices, so newly produced printed circuit boards (PCBs) must be cleaned before they are put into use to remove excess solder, rosin and other contaminants.
If the appropriate procedures are used, ultrasonic cleaning machine is currently the more popular cleaning method, and is by far the fastest and most effective method. However, it is important to note that in any case, PCB manufacturers should consult their suppliers of ultrasonic cleaners and solutions for their specific components and cleaning requirements.
Granbo Pcb Circuit Board Ultrasonic Cleaning Machine
Granbo manufactures a range of effective ultrasonic circuit board cleaning systems. Our customizable equipment provides superior cleaning for PCBs and other electronic components. They effectively remove flux, solder paste, marking ink, fingerprint oil and other contaminants that can cause problems such as erosion. Granbo ultrasonic PCB cleaning systems provide fast, thorough cleaning of even the most complex circuit boards. The process is gentle and safe for delicate electronics. Our ultrasonic cleaners are available in a range of styles, sizes and configurations that can be customized to meet your unique needs.
Standard stock pcb circuit board ultrasonic cleaning machine
Electronic appliances: Switch, integrated circuit, electronic circuit board, a semiconductor element, silicon chip, quartz crystal, magnetic head, magnetic tape, optical fiber, Relay, capacitor, Alarm, memory, LCD, Solder, oil stains, turpentine, preservatives, paraffin, oxide, rust on the hard disk components.
| Industry | The cleaning products and materials | Clear dirt |
| --- | --- | --- |
| Semi-conductor | Integrated circuit, power tube ,silicon wafer, gallium arsenide, diode, lead frame, capillary, tray, etc. | Hards, etching oil, polishing wax, dust particles, discoloration, rust and corrosion, etc, |
| Electrical & electronic machine | Tube parts/tube components, cathode ray tube, printed circuit board, quartzparts/quartz components, electronic components, telephone switching equipment, speaker components, power meter, LCD glass, liquid crystal display, magnetic core iron parts, computer floppy disk, video tape parts, magnetic heads, photo die mask, resistors, voltmeters, variable capacitors, circuit breakers, relays, connectors, variable connectors, electrolytic contactors, motor/roller/fixing plate on the pump, hoop parts, etc. | Finger print, powder, cutting oil, stamping oil, iron filings, polish-ing materials, walnut powder, polishing wax, resin, dust, etc. |