Optical lens ultrasonic cleaning machine is a member of the ultrasonic cleaning machine family, mainly used for cleaning of glass lenses, resin lenses, microscopes, telescopes, camera lenses, coated glass, prisms, lenses and other optical products before and after the assembly of coating to meet the product process and quality requirements.
Cleaning principle of optical lens ultrasonic cleaning machine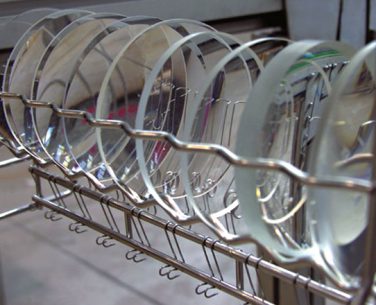 Using the cavitation principle of ultrasonic waves, it thoroughly cleans the residual dirt on the lenses and makes them clean quickly. Granbo ultrasonic cleaning machine can be equipped with control programs such as timing and heating, and customized functions according to customers' technical requirements.
The process characteristics of optical lens ultrasonic cleaning machine
1. Equipped with filtering circulation system;
2. Multi-slot ultrasonic cleaning process to ensure the cleaning effect.
3. Unique slow pull dehydration cycle hot air drying mode, instead of traditional solvent dehydration, safe and environmental protection;
The process is generally cleaning, rinsing, filtering, drying, the lens surface of the dust, watermarks, handprints, impurities, etc. clean up. All equipment can be customized according to the actual needs of customers.
Ultrasonic cleaning machine suitable for cleaning glasses