Bowling, also known as floorball, is an indoor activity that is not affected by conditions such as time, climate, or age restrictions. It is easy to learn and play. It is a sport suitable for both men and women. In recent years, it has been promoted in some large shopping malls and entertainment places in China.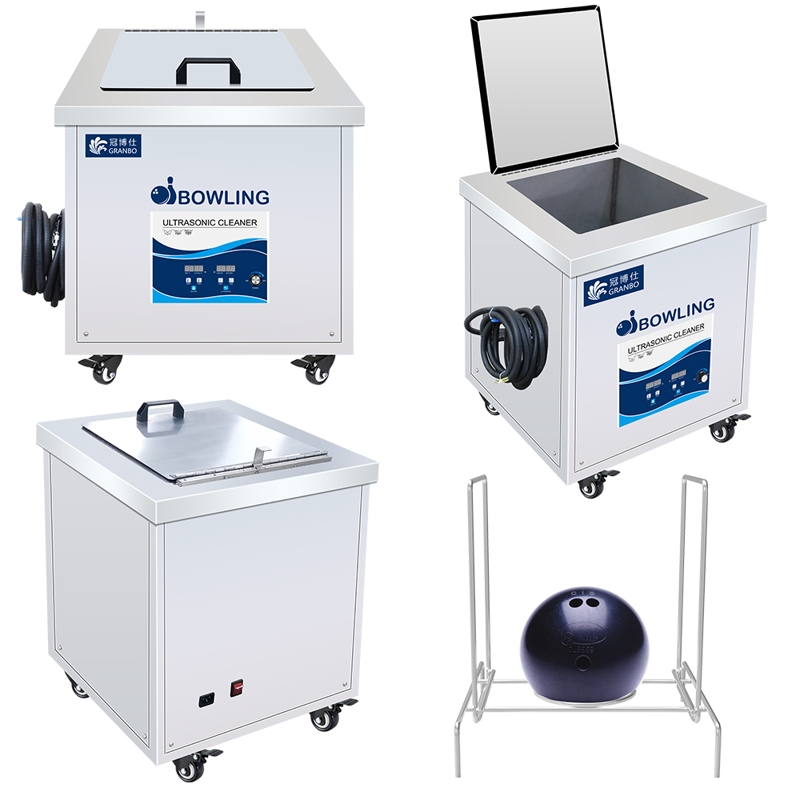 In order to keep the bowling balls clean and tidy, the used bowling balls and bowling bottles have to be cleaned almost once a day, which is a headache for many businesses.
In the past, to keep the bowling ball clean, you need to prepare special cleaning agent, cleaning sponge (usually 10cm long, 5cm wide and 1cm thick sponge), cleaning gloves and other tools, and use manpower to remove the stains. This method is not only inefficient, but also wastes too much water. The cleaning effect of bowling balls and bowling bottles is often inconsistent due to manual cleaning.
So is there a quick and effective way to clean bowling balls?
Yes! That is the use of Crown Bosch professional bowling ball ultrasonic cleaning machine, through the ultrasonic cavitation effect, 40,000 times per second ultrasonic cleaning, effective decontamination, and will not cause any wear and tear on the product. Time temperature adjustable, 0 ~ 100% power adjustable, professional cleaning bowling, golf, ping pong and other products. Intelligent cleaning era, cleaning more comprehensive!