Ultrasonic cleaning machine is more and more widely used, with efficient cleaning efficiency, good cleaning effect quickly occupy the market of cleaning equipment. Then in the ultrasonic cleaning machine there are direct cleaning and indirect cleaning in two ways, so what is the ultrasonic cleaning machine direct cleaning and indirect cleaning, what is the difference between the two?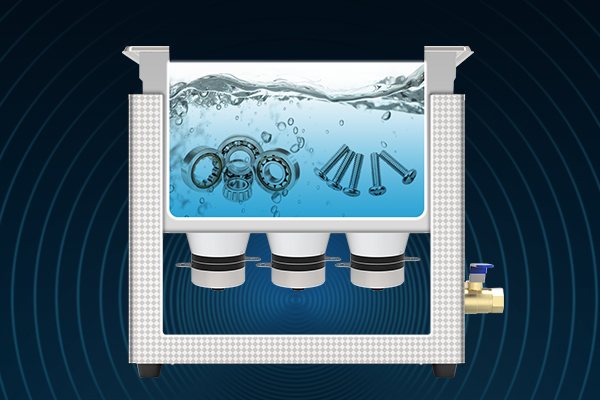 Ultrasonic cleaning machine according to the different ways of cleaning, ultrasonic cleaning technology can be divided into direct cleaning and indirect cleaning two methods.
Among them, the direct cleaning method selected by the cleaning frame generally have holes, or directly hanging objects in the cleaning tank. Ultrasound can more quickly contact the surface of the object, but can not use a highly corrosive cleaning solution, because there may be damage to the surface of the ultrasonic cleaning tank;.
The indirect cleaning method chosen by the cleaning rack is actually glassware, beakers and other non-porous containers, which have a certain distance from the ultrasonic cleaning tank, cleaning solution is mainly placed in the container, although the speed of ultrasonic transmission may be reduced, but can be placed in a specific container in any kind of cleaning solution, do not need to worry about ultrasonic cleaning tank is corroded. However, the water level in the container must be strictly controlled to avoid the failure of the ultrasonic oscillator.
Summary: direct cleaning is directly into the workpiece into the cleaning tank cleaning, this way applies to the ultrasonic cleaning solution will not damage the cleaning tank. Indirect cleaning is to put the workpiece into the tray with holes for cleaning, indirect cleaning of the water level can not be too lower than the top of the tank.