We all know that when using ultrasonic cleaning to choose the appropriate temperature for cleaning work according to the difference between cleaning items, in order to achieve good cleaning results. So how should we choose the ultrasonic cleaning machine cleaning temperature?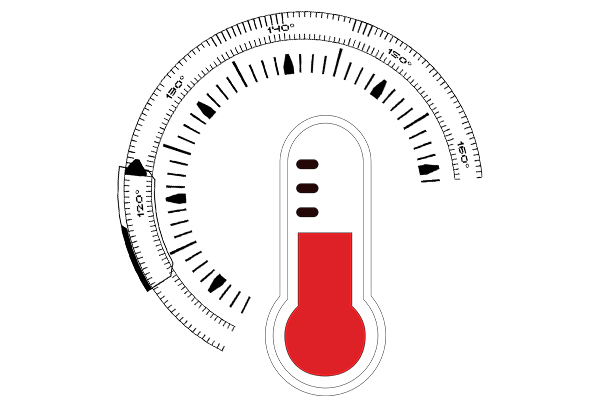 In general, ultrasonic cleaning machine equipment in the water cleaning agent suitable for cleaning temperature between 40 ~ 60 ℃, especially in that cold weather, the washing liquid temperature is too low, then the effect of the cavitation phenomenon is not good, the washing effect is also not good. Therefore, some cleaning machine equipment will be heated by the electric heating wire around the outside of the cleaning drum to control the temperature, in the temperature rises when the cavitation is easy to produce, the cleaning effect will be better. If the temperature continues to rise, the gas pressure inside the cavity will increase and the impact sound pressure will decrease, reflecting the multiplicative effect of these two factors.
And if the cleaning items have oil (oil-like dirt), then the temperature is maintained at 50 ~ 60 ℃ cleaning temperature, mainly because the cavitation effect at this temperature is good, and most of the active enzymes are good active state, is a good and efficient temperature interval for stain decomposition. So if you need to remove oil, the temperature should be maintained at 50 ~ 60 ℃ for good.
Granbo technology production of ultrasonic cleaning machine equipment cleaning effect has been in many areas of industry inside the practical proof. In addition, in the use of cleaning machine for cleaning process, the appropriate temperature is to maintain a good cleaning effect of an important support point, if you do not know what temperature you want to clean the items should be selected, you can call to consult the Crown Technology.