Benchtop ultrasonic cleaners can clean eyeglasses, dentures, jewelry and hardware products. In general, home cleaning machines should not be mixed with laboratory and industrial cleaning products. The home desktop ultrasonic cleaner with heating function with industrial vibrating head can clean for a long time. Unique safety protection features are incorporated and noise reduction treatment technology is added so that the cleaning process does not interfere with life and rest.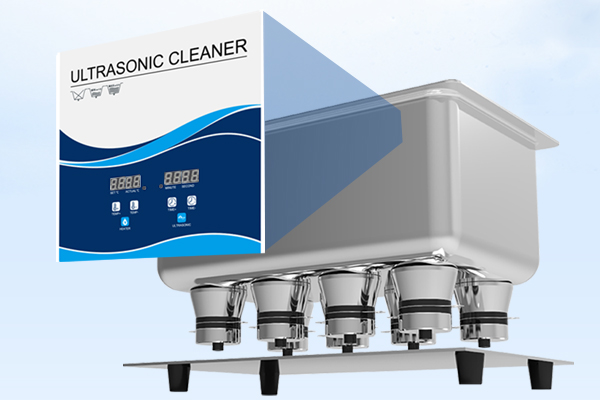 1. Humanization
The new upgraded high-performance benchtop ultrasonic cleaner allows the operator to touch at will, and the panel operating interface has a proper tilt angle design to make the design more humanized. The humanized operating system reduces the cleaning problems brought about by manual operation errors and also makes it easier for people without basic operating skills to operate such equipment.
2. New 3D heat dissipation system
In order to ensure that the desktop ultrasonic cleaning machine super heat dissipation and effective protection of the circuit, desktop ultrasonic cleaning machine using a new 3d heat dissipation system to ensure efficient heat dissipation without damaging other components, with high-power industrial vibration head to ensure the cleaning effect, relatively speaking, it has a higher cavitation than ordinary ultrasonic cleaning products, the cleaning effect is doubled.
3. Durable
The internal use of industrial-grade 304 stainless steel liner, thicker, heat-resistant, corrosion-resistant, high security, so that the newly launched desktop ultrasonic cleaning machine cleaning products more secure. In addition, it also has an anti-rust coating protective layer and silver ion oxidation coating, deep protection of the stainless steel liner, even if impacted or pressed, will not produce a lot of rust.
In terms of details, the tabletop ultrasonic cleaner is made of stainless steel as a whole. The thickened inner liner is pressed and formed at one time, without welding parts. Therefore, it has good internal sealing, leak-proof and seamless. Realize one-step type cleaning. Benchtop ultrasonic cleaner can be high-frequency cleaning, built-in constant temperature heating cleaning strength is stronger.